Our Hops
We're fortunate to own land in Davie County, NC where the Yadkin River covered our property thousands of years ago, leaving our soil rich and loamy, a wonderful mixture of sand and clay. Check out our pictures and you'll see that our first year rhizomes and plants have flourished by feeding off the abundance of nutrients.
Our Story
First, you have to understand that all of us have been friends for years. Joe, Nancy, Jay and Liz, and boy are we having a blast growing these hops. We each bring talent to the hop field. Joe and Nancy are doctors by trade, but they have multiple, hidden talents. Joe is a wine connoisseur and his knowledge in that area is transferring to the hops. He has a sharp business sense and he's our designated sales rep.
our mission
Be the flavor that brings people together.
We grow Four varieties of hops
The soil in the Yadkin River region give our Chinook, Cascade, Nugget and Zeus hops a unique flavor. Check out the first canned beer, made with our hops, in the pictures below.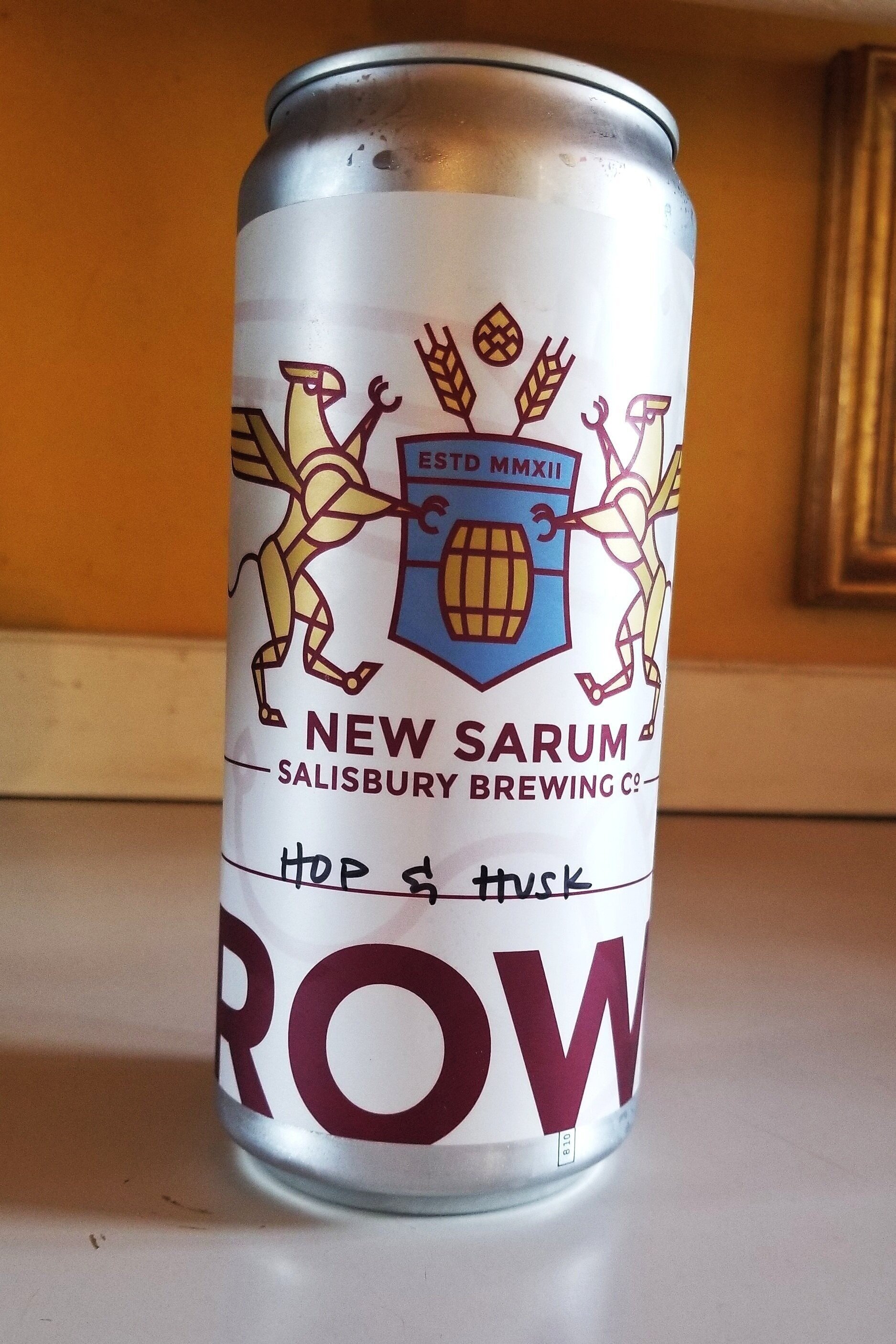 THE Profiles
Origin tales, Brewing Usage, Aroma/Flavor and Types of Beer.
Our hops are sold fresh (wet) or dried.
CHINOOK
ORIGIN: Chinook Hops was a child of the 1980's, introduced the same year as Rocky IV (Rocky vs. Ivan Drago). The USDA crossed Petham Golding with USDA 63102 variety and out came this craft brewer's delight.
BREWING USAGE: Dual-purpose Aroma and Taste
AROMA: Piney, Spicy
FLAVOR: Piney, Herbal, with a little hint of smokey
TYPES OF BEERS: Pale Ale, Porter
NUGGET
ORIGIN: First bred by the U.S.D.A. in 1970 and released in 1983, Nugget is a hybrid of Brewers Gold and a high alpha acid male.
BREWING USAGE: Bittering
AROMA: Very strong herbal and woody
FLAVOR: Woody with a bit of resin, packs quite a punch, great for balancing more floral and citrus notes
TYPES OF BEERS: Extra Special Bitter, Pale Ale, Stout, Barley Wine
ZeUs
ORIGIN: This variety also has other names including CTZ, which stands for Columbus, Tomahawk, and Zeus. Tomahawk is the exact same variety, while Zeus is so bitterly close that it gets lumped in.
BREWING USAGE: Dual-purpose
AROMA: Strong dreamy aroma
FLAVOR: Bitterness kick with a hint of citrus in fresh batches
TYPES OF BEERS: Pale Ales, India Pale Ales, Stouts, and anything Imperial
Cascade
ORIGIN: This is the hops that made hops famous. It single-handedly defined the American Pale Ale style. It is a cross of English Fuggle with male originating from Russian variety Serebrianka.
BREWING USAGE: Flavoring and Aroma
AROMA: Citrus and Floral
FLAVOR: Zesty Grapefruit with soft floral and spice
TYPES OF BEERS: American Beers